Blytheville School District will host a Covid Vaccination Clinic on August 3rd at the Chickasaw Arena. The event will take place from 10:00 AM until 2:00 PM. This event is free and open to the public. The first 20 students ages 12-18 to be vaccinated will be given $5.00.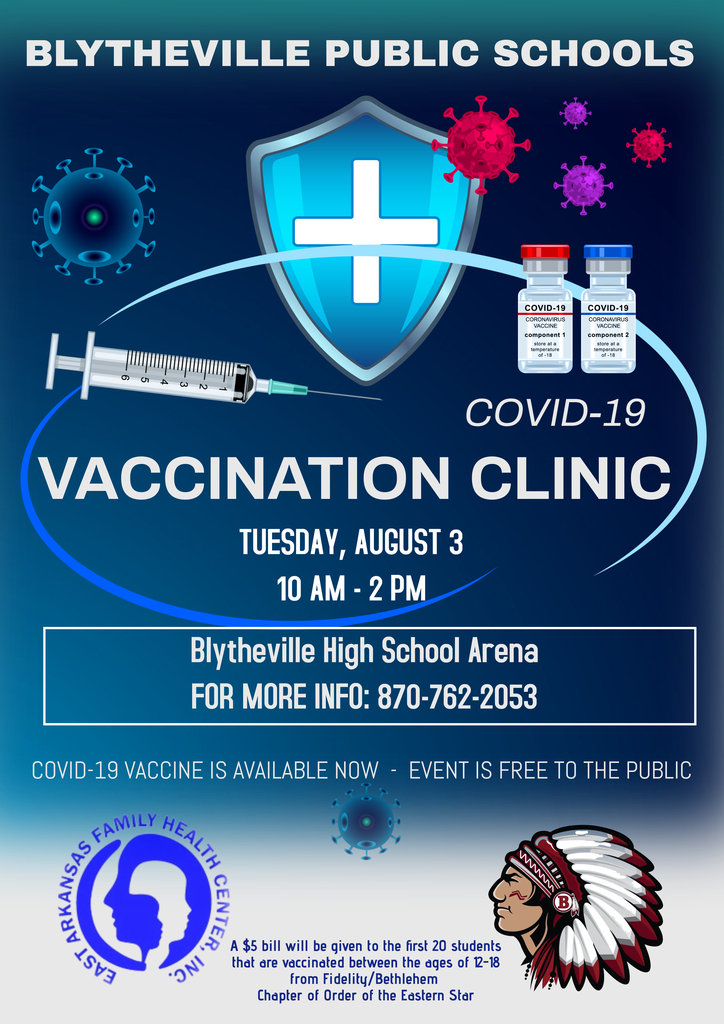 The Tenaris afterschool program is accepting student applications for the 2021-22 school year. Applications are available in the Blytheville Primary School office for grades K - 5th grade. Please contact Holly Jo Engle, Tenaris Director, with any questions at 763-6916.
Blytheville School District will host a Covid Vaccination Clinic on August 3rd at the Chickasaw Arena. The event will take place from 10:00 AM until 2:00 PM. This event is free and open to the public.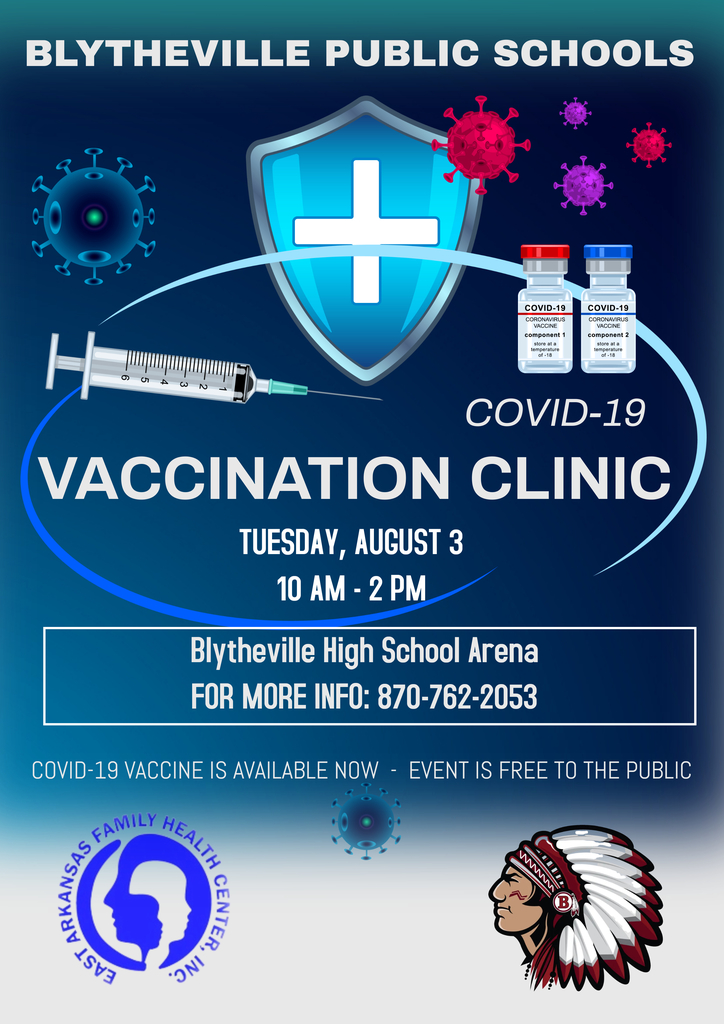 Registration will take place at BHS from 9 AM- 3 PM on July 14th for new students and on July 19-22 for remaining students.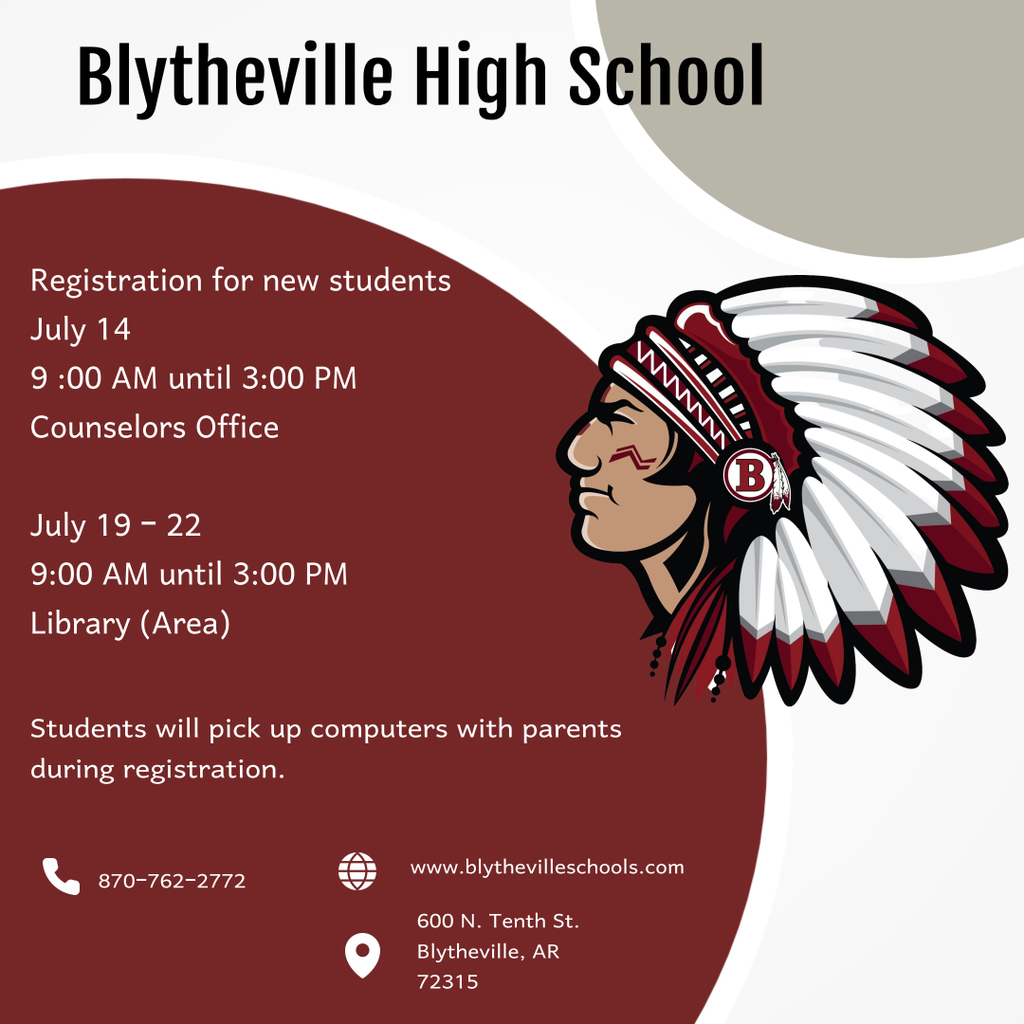 Kristy Brasfield is named the 2021 Arkansas History Teacher of the Year.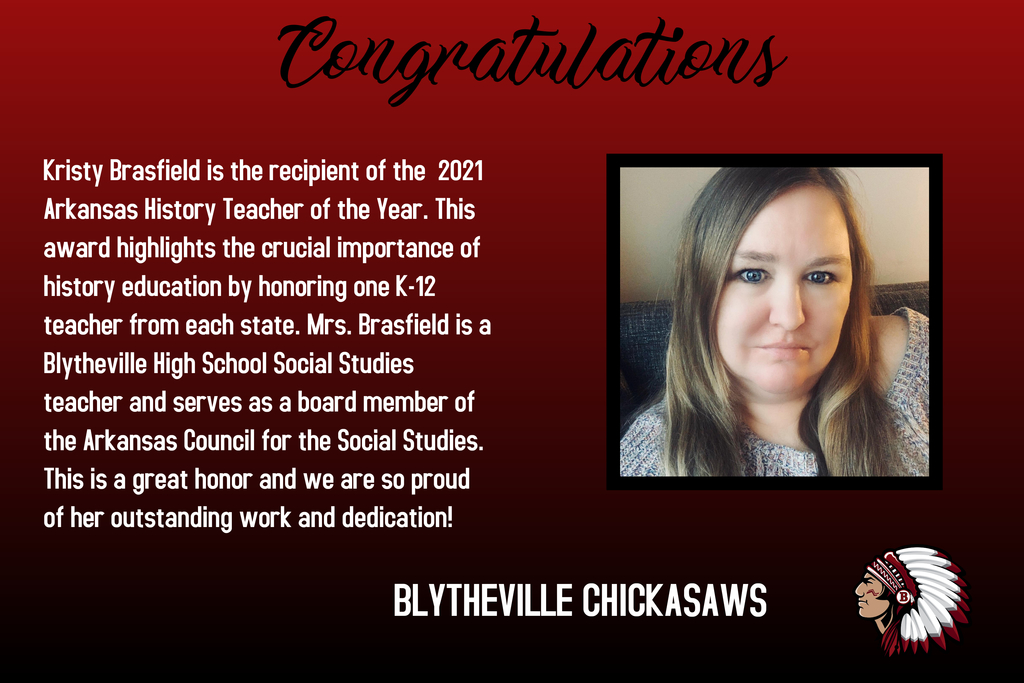 Community Conversation with Governor Asa Hutchinson will take place at BHS Chickasaw Arena on Tuesday, July 13th at noon. Covid 19 vaccines will be available. The event is open to the public.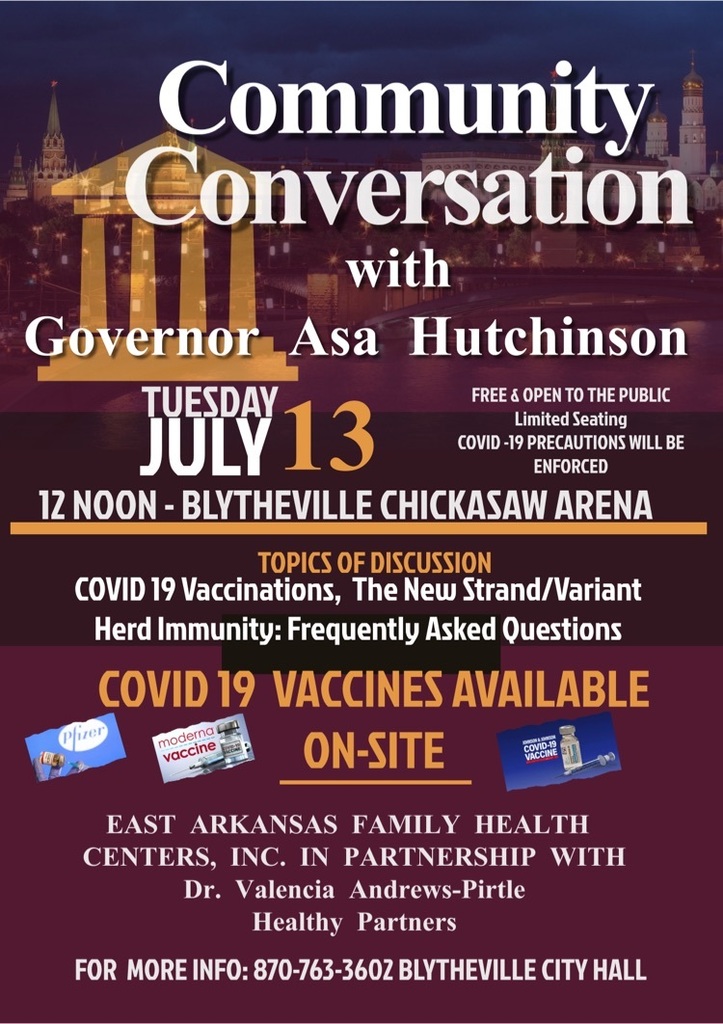 Brett Kirk has been named interim head football coach for Blytheville High School.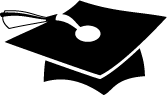 A Covid-19 Vaccine Clinic will be held for students 16 and older Thursday, May 13th, 2021 from 9 am to 12 pm at the Blytheville High School. Parental Consent must be provided. (We have the forms) If you are interested please call 870-762-2772 and ask to speak to Nurse Townsend.
Registration for ABC Preschool Classes at Blytheville Primary School is now open. Students have to be 4 before August 1. Packets may be picked up in the kindergarten office at 1107 Byrum Road.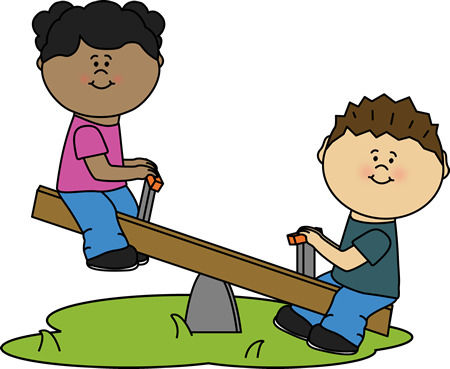 The Blytheville School Board voted last night to continue to follow CDC suggestions and wear face masks for the remainder of the 20/21 school year. This means that we'll continue as we have from the beginning of the year and wear masks and practice social distance. This was not an easy decision but in the end the students and staff were the main focus.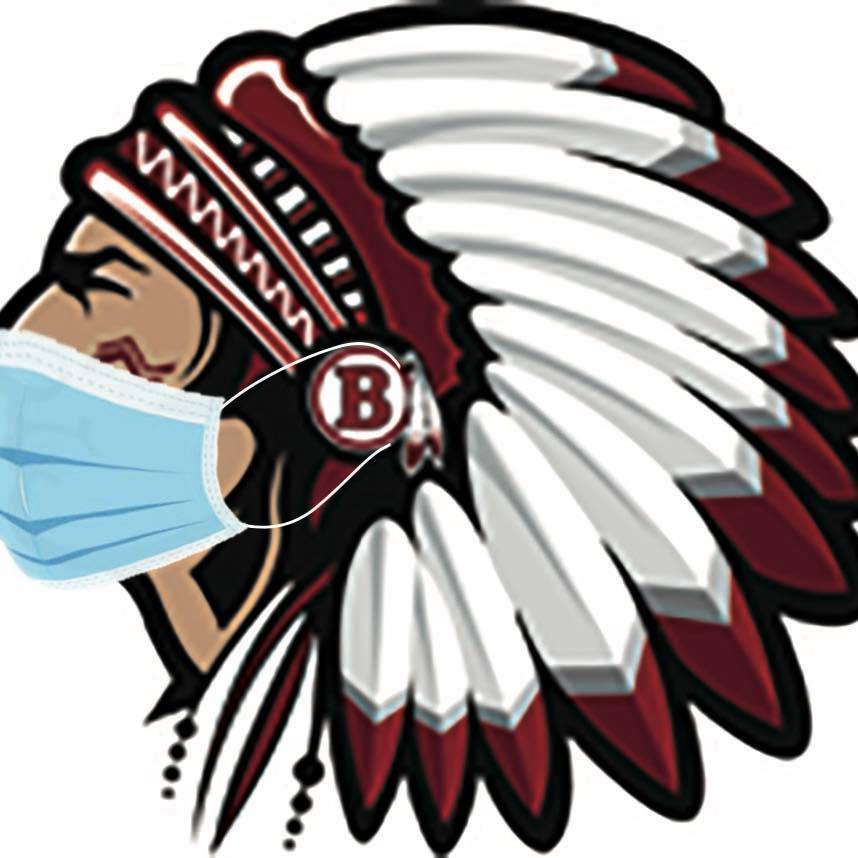 Ayden Allen, a 5th grader in the Tenaris afterschool program, participated in a science project where he introduced different variables to determine the effects on a balloon. In these pictures, he is seeing how paper confetti will react when a charged balloon touches them.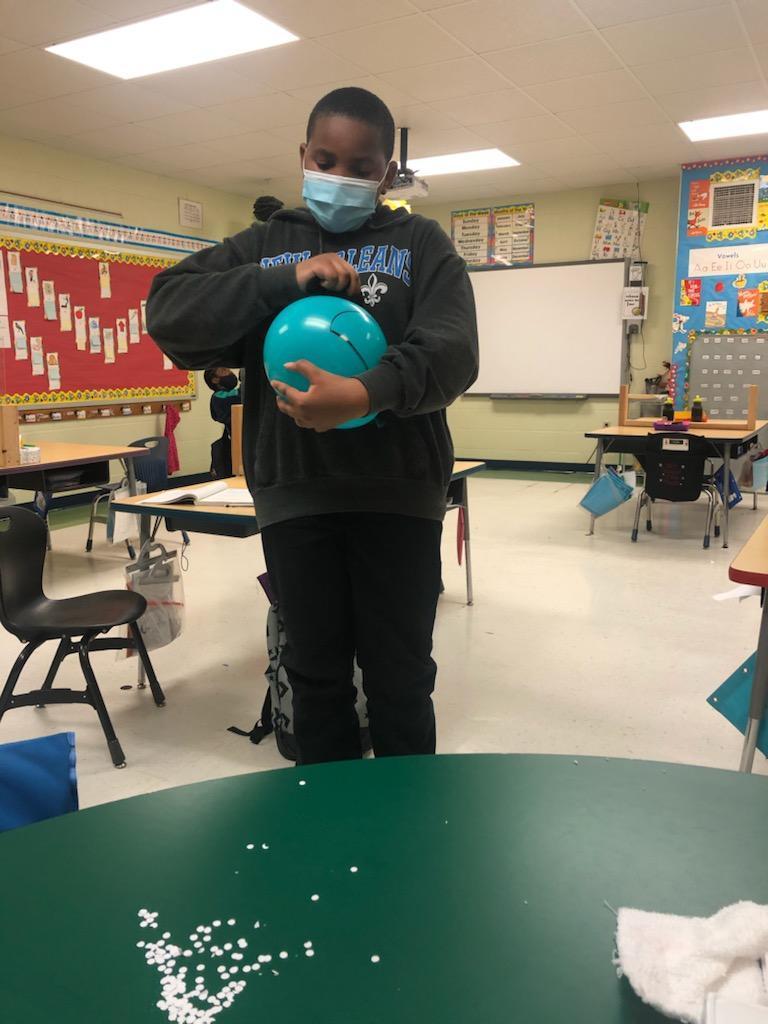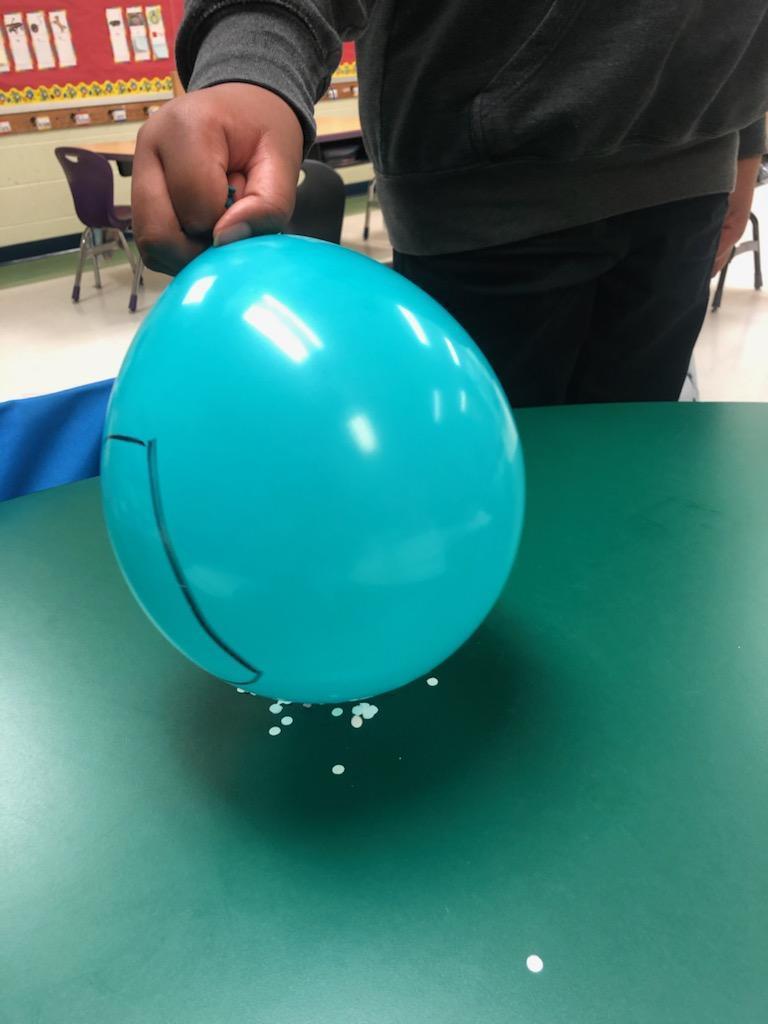 Blytheville Schools are aware that the Governor has lifted the mask mandate for the state of Arkansas.  As we have all along, Blytheville Schools will continue to follow the CDC and Arkansas Department of Health recommendations in wearing masks while on school campus, buses, and any school activities.  Thank you for your continued support and understanding as we strive to maintain a safe environment for our students and staff.  We will continue to monitor the situation closely and give updates as needed. 
Blytheville School District is back in session tomorrow, Monday, March 29th. We have a four day week and are off on Good Friday. See you at school!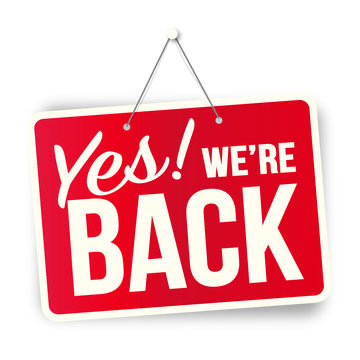 BSD is on Spring Break March 22-26. We hope all staff and students have a safe, restful, and relaxing week. See you back in school on Monday, March 29th!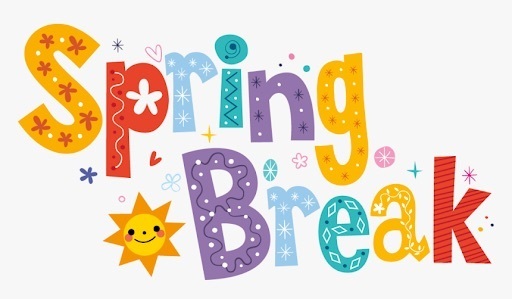 We will be keeping an eye out tomorrow for changing weather conditions. Should circumstances dictate, we may have an early dismissal to provide for the safe transportation of our students.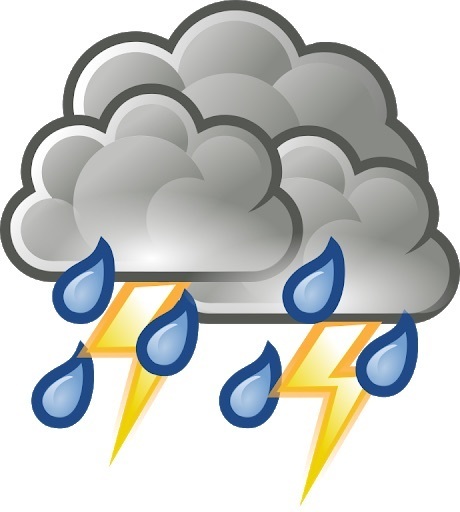 Congratulations Chickasaws on the win in the 2021 State Basketball Tournament Wednesday night against Dardanelle 63-47. Chickasaw Fans, Team: BLYTHEVILLE HIGH SCHOOL NEW TECH Site: Morrilton Date/Time: Friday, March 12, 2021, 7:00 PM Ticket Allotment: 575 Playing against Watson Chapel Here is the private ticket link for our parents, student body, and all Chickasaw fans to purchase tickets. Tickets are $6 for the state tournament. There is a four ticket per transaction limit. Get your ticket soon and share the link ONLY with CHICKASAW fans. Link: #
https://gofan.co/app/events/248492#
If you cannot go to Morrilton, you can watch the game on this link:
https://www.morriltonathletics.com/
GO CHICKASAWS GO!